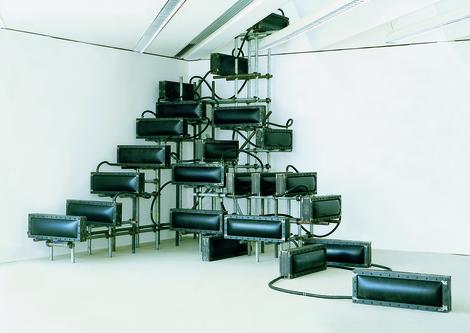 1994
H 5.0 m / W 7.0 m / D 4.5 m
Wilhelm-Lehmbruck-Museum, Duisburg
'Des Müllers Lust' is a waterfall which I have conserved. Twenty to twenty-five steel containers are distributed over a landscape modelled out of standard scaffolding material. Each container is sealed at both ends with a 6-mm thick membrane of rubber. All the containers are connected by hoses, and are filled with water, once only. This suffices to create a column of water of about six metres in height within the continuous container system; in the rubber membranes, which it pushes outward, the pressure becomes a visible force.