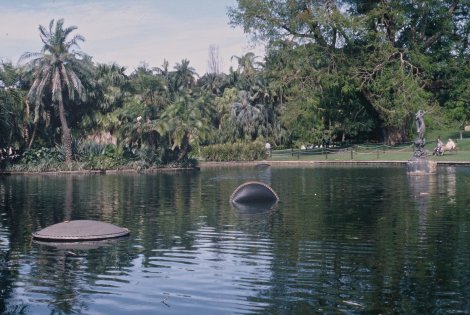 1992, 1998
H 1.4 m / W 1.4 m / D 1.4 m
Town moat at Goes/Netherlands; Royal Botanic Gardens, Sydney, Australia
Two rubber membranes bolted between aluminium rings form an elastic body. They are anchored at various points of a body of water, initially invisibly so for the viewer. When compressed air is fed into them, the objects emerge at irregular intervals and establish on the water surface as lenticular forms. With the compressors inactive, the air escapes through a valve and the objects submerge again.